Hello runner friend! Welcome to my blog, in this post I am going to talk about the Best Belly Band Holster for running. For the record, these are also known as Running Belts.
Buying running equipment can be very expensive, especially if you buy stuff you don't need. Nowadays, because of social media, we feel pressured to look a certain way while we are out for a run. Remember that everyone is different, and we don't need to impress anybody. You are running because you like it. I mean, I hope you do.
Today I am going to share with you some great belly band holsters. They vary in price range and uses, but rest assured they all are of a very good quality.
Depending on your budget, you can buy the one that fits best for you. I only have one running belt that I have used for over a year, and it's still in very good condition. It has some wear and tear, however, for the price I paid it has been amazing. During this time, I have used it in every asphalt race I have been to, and sometimes on trails, I use it as a complement to my hydration vest.
As a tip, if you buy a running item and you try it and you love it, a great rule of thumb is to go get another pair. If you can afford it. This is due to most of the items are discontinued, and if you buy something that lasts months or even years, when you want to buy it again, it most likely won't exist anymore.
I remember back in the day (when I was a teenager) I used to go out for runs without any gadgets, no phone, no music, no watch, no water, no food, just an old pair of shoes that weren't even made for running.
Nowadays, there are many things that people take into their runs. Depending on weather, time of day, terrain, run duration, or many other factors, runners should plan ahead. At least most of the time, in order to be well prepared for any situations out there.
I have found that one of the best purchases I've made in gear has been a band holster. Anytime I go out for a run, I have a belly band holster with me. It helps me put stuff I need, so I don't have to worry about losing any of my things.
I know that most running shorts have zippered pockets for this very same purpose, however, I don't like to have stuff in my shorts pockets. It's a personal preference, I don't like the bouncing, makes my run uncomfortable, and it distracts me.
I don't know about you, but when I go out for a run, I don't want to be worrying about anything. That includes not holding stuff in my hands, or thinking about my pocket money, or credit card. I just want to relax and to really enjoy my run.
Belly Band Holster For Running
Reasons why I use a Belly Band Holster For Running:
To carry my phone
Credit card (It's best to be prepared)
Bring an ID (In case of emergency)
Bring a Subway card (Some runs might end up far away, or run into a friend and have a drink)
To take cash with me (I like to buy water at the end of my run, rather than carrying it. Also if you need to buy a drink because you ran into a friend)
To bring Gels
To store some dates or snacks
Bear in mind that I don't carry these items with me all the time, in every single run. However, depending on several factors, you should plan accordingly.
There are many types of running belts or holsters:
Hydration Flasks (Soft or Hard) and zipper bags
Small pouches for storing your gels (Ideal for races)
Small pocket (Big enough for a phone)
360degrees full of pockets (These are usually worn mostly for the trails)
Best Belly Band Holster For Running
Ultimate Direction Hydrolight Vest
This Ultimate Direction Holds two 300ml hard flasks and has an extra zipper pocket. Great for middle-distance outdoors. Comfortably carry water and your phone with this belt.
Ultra belt by ultimate direction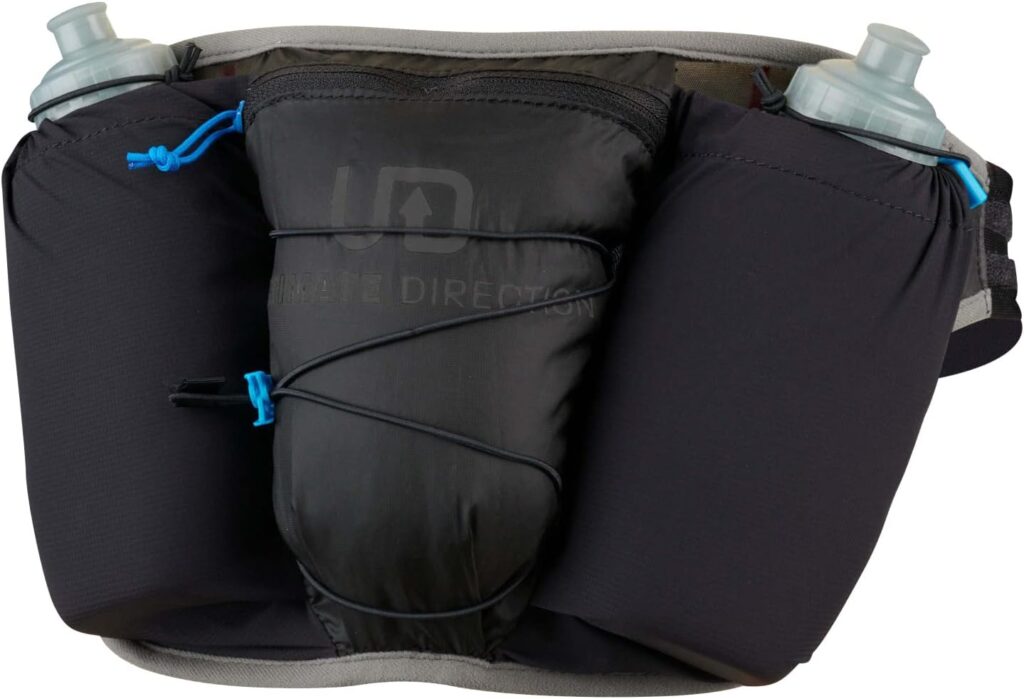 Ultra lightweight with secure storage for a small jacket, gloves, or nutrition with a dedicated phone sleeve and 2 soft flasks for 1L of hydration. The Ultra Belt does it all in a minimal package with a comfortable adjustable waist strap that stays in place with little bounce.
Salomon Active Belt
The Salomon brand is always a leader in the running world. You can't go wrong by buying this one.
Nathan Peak Hydration
This Nathan Hydration Belt is also a great option for those medium runs on the trails, or when it's hot in the city. It holds 18oz of liquid.
fitletic fanny pack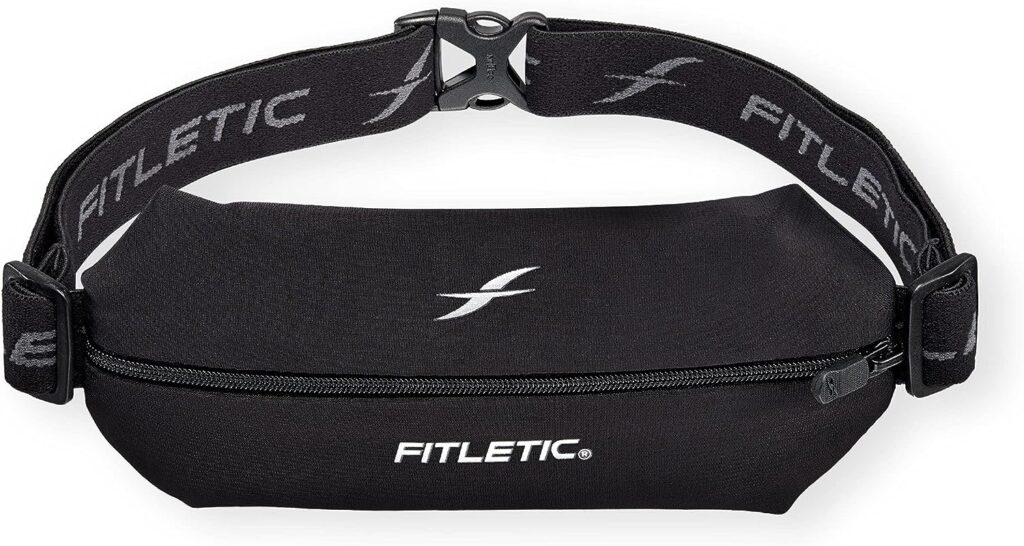 I have had this same one for over a year and I love it. Doesn't bounce at all.
salomon pulse belt
This one is a great complement to a hydration vest. For your ultra conquests. Also, it holds running poles.
Nathan Zipster Lite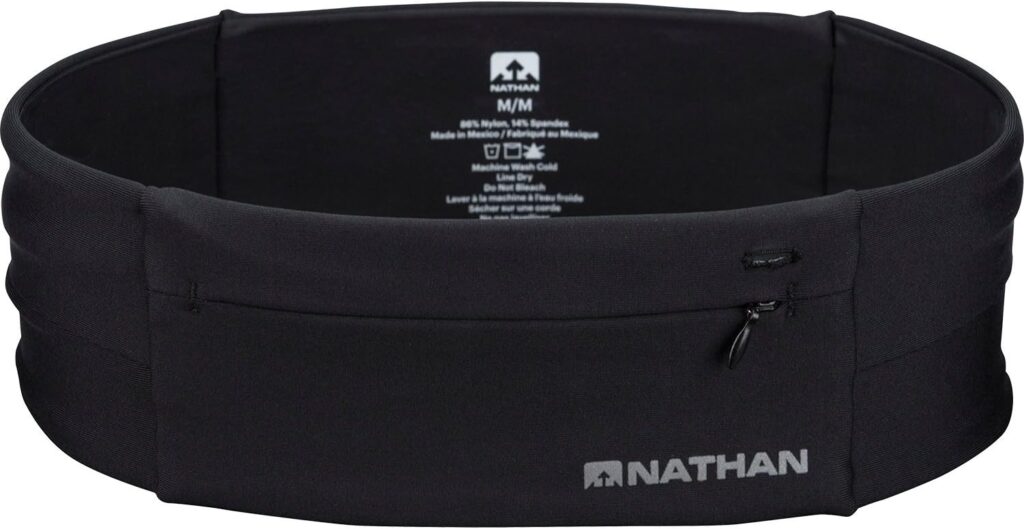 This Nathan Belt has great reviews. It is a bit tricky because you can't take it off as easily. However, it is practical and has great reviews.
Conclusion
There are many running belts out there. If you really need one, don't hesitate to get one. You won't regret having it. It will always come in handy. Don't worry if you don't use it as often. Have it there.
I currently use the Fitletic Fanny Pak for every run in the city. However for the trails I am planning on buying the ultra belt from Ultimate Direction, because that is the one that I will use the most.
Sometimes it is best to be prepared for any emergency or situation we may encounter out there. That is why I always go out with the stuff I might need. The only times I might be a bit annoyed by the weight, it's when I am doing my speed workouts. But I rarely do those.
THIS POST SHOWED YOU THE BEST BELLY BAND HOLSTER FOR RUNNING
YOU MAY ALSO LIKE