If you are a beginner or even an experienced runner wanting to try trail running, this post will show you what gear you really need for this fun and exciting new venture.
Everything that I recommend here has been tried by me.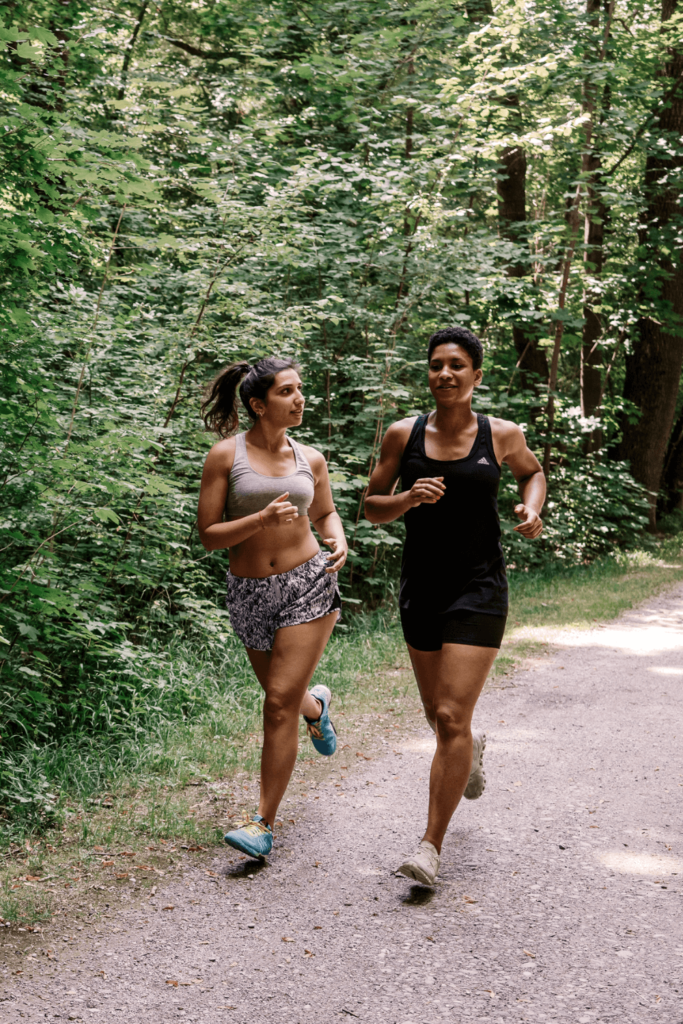 Trail running
Trail running has become very popular in the last few years. It has become a way to run and experience nature in a very fun way. You have probably heard a friend talk about doing a race, or maybe seen some cool pictures on social media.
You don't have to be a pro runner to start running on trails. In fact, you don't have to be a runner at all. I started running because I wanted to experience that feeling of being connected to the earth. When I am on the trails I feel like I'm on top of the world.
Usually running on trails means being far from the city, and on empty-ish roads. The weather can change pretty fast, the terrain is tricky and you have to be extra aware of everything. Things can go bad pretty fast. I recommend always being prepared for the specific type of trail running that you are doing.
Let's start with the basics.
Running shoes
Unless the path you are going is completely flat and easy, trail running shoes are a must. I cannot stress enough how easy it is to slip on dirt and rocks. Especially when trails are wet and muddy. These types of shoes have a special grip on the sole for better traction.

You need to go to stores and try them on, look at some reviews on youtube, and ask around some friends. Remember that buying gear is not cheap. I made the mistake of buying some shoes in a hurry because of my first race, and my feet ended up with blisters. Just because it works for somebody else doesn't mean it's gonna work for you. So go ahead and look for the right fit.
Once you find the right trail running shoes you will know it. I only have one pair (Altra Lone Peak 6) and to be honest, I don't need another one. I have run all my training and races on these ones for almost a year and they are still going strong.
Pro Tip #1: If you are just starting out, or want to give this a try, you don't need to go buying shoes. Your normal running shoes will do for a couple of runs, on easy and flat terrains (I once ran 21k in my regular running shoes until I could afford to buy trail running shoes. I don't recommend doing this, but I am sharing my journey with you). If you love it – which you will! – then you can go ahead and start looking for the perfect fit for you.
Pro Tip #2: I use the Altra Lone peak 6. I absolutely love them. They are zero-drop and have a wide toe box, giving my feet extra room. I ran my first ultra with them, 50k. I use them for trail running and hiking, they are so comfy I sometimes wear them to go to the store.
Note: Altra does not sponsor me. This is just my personal experience.
Water
The first time I went for a run in the woods I didn't bring water with me, I left my bottle in the car and I paid the price. Later that day I was dehydrated. I was so far out when I started to get thirsty that it took me quite some time to get back to the car.
As I mentioned before, unexpected things can happen when out there on the trails. It's best if you are prepared. Better safe than sorry! Running on the trails is more taxing to our bodies, because of several factors like the terrain and jumping over rocks, so you must bring water with you to keep you hydrated. Remember to drink even if you are not thirsty. We are drinking so you feel great afterward and can go back to running as soon as possible.
You can bring any regular bottle of water with you. But if you are gonna be doing this for the long run, I would recommend investing in a hydration vest. Most of them come with two 500ml soft flasks, and a lot of room in different pockets for gels, food, cell phone, first kit aid, light jacket, car keys, etc… When you are a bit more advanced maybe you can ditch the vest – for shorter runs – and just bring a hand-held bottle (specially designed for running).
Pro Tip #3: Get a Hydration Vest. You will use it a lot and it's a great way to be safe out there. I use the Salomon Active Skin 8. It's a great investment.
Pro Tip #4: Always bring extra water to leave in your car for after your run.
Food
Running on trails will make you burn more calories, so refueling during your run is key to optimal body functioning. Remember to eat even if you are not hungry. Your body will recuperate better if you replenish it during your activity.
I like to try out food before, during, and after my run.
I usually fuel 2 hours before my long run. I carry some snacks/gels and homemade food during my run. After my run, I will hydrate properly all day long and eat nutritious food that nourishes my body.
Remember that alcohol after your activity is not recommended. Your body just went through a lot of stress and it doesn't need any more. You think you "deserve" a pizza and beer after a nice trail run, but your body needs to recuperate. Give your body some nutritious food right after your run. Maybe later you can treat yourself to something you want.
Pro Tip #5: I always bring some homemade food, it tastes amazing when you are out there. Check out some of my home made recipes.
Pro Tip #6: Whenever I get to a nice spot where I can have some peace, I will sit down and enjoy a bite.
Pro Tip #7: I drink a smoothie after my long runs. It's a very easy way to pack some calories and replenish your body after a nice run.
Clothing
Always go appropriately dressed for your run. I usually run in high-altitude, forestry areas. So it's colder than in the city. Rain can also happen very quickly, even if the sky is clear.
Layer up if it's cold. Wear a long sleeve if it's sunny and hot. I prefer to wear a long sleeve in hot weather, rather than to be burned by the sun. A hat, glasses, and a running waterproof jacket are very much appreciated in the mountain.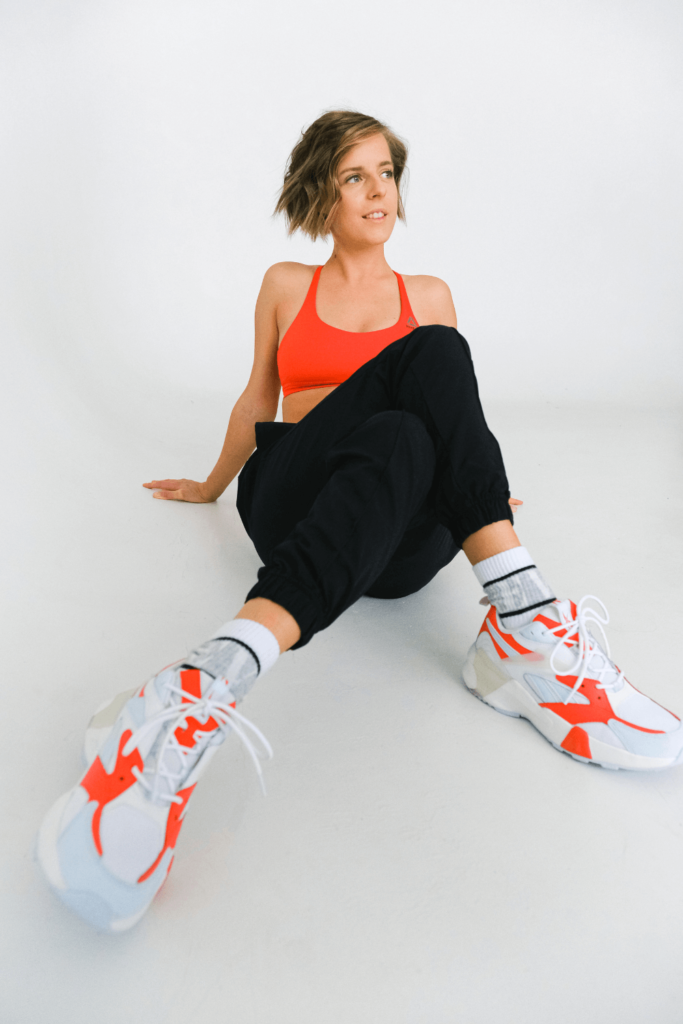 Pro tip #8: I use the Salomon WP jacket. It's so light weighted and fits into its own pocket. You can take it out and put it on your Hydration Vest.
Pro Tip #9: If you drive far away for your run, always bring some clean clothes for after your run (your body will thank you).
Other Items
These are some stuff you should consider having on your persona while running on trails.
It's imperative to bring one. You never know when you might need it.
I use Squirrel's Nut Butter. It's simply the best for me.
Most races will ask for this and for a good reason. Find one that covers you completely.
Some runs start before sunrise. Make sure you bring extra batteries.
GPS watch and/or Phone for loading up your route
A watch or phone where you can load the route you are doing. This will help you to stay on route and avoid getting lost. I use the Wikiloc app. The phone is also imperative for calling someone in case you need help. Many mountains don't have reception. If you are gonna spend a lot of time on the trails, a Satelital GPS like the Garmin InReach mini is a great investment.
If you are very sensitive to bright lights bring them. Your face will appreciate it.
To conclude
We have covered some of my must do stuff for running on trails. Running outside in the wilderness is very fun, but remember that you have to be safe and cautious.
I want you to have the best experience you can.
This is just my personal experience. Remember to try different things until you find what's best for you.
Now go out there and run!
You may also like