Hello friend, I welcome you to my blog. In this post, I am going to talk about the 5 best plant based diet books that changed my life and hopefully will change yours too.
Whether you are just starting, want to start, or maybe you have been plant-based for a while now, these books have so much useful information for you to start living a better life. To know the why's, and basics of this lifestyle.
I am not a doctor; however, we live in the era of information, and it is very sad that people don't read and don't learn new things. They just go through life with what their family, friends, and society have taught them. Take into consideration that I want you to have the best life you can have, full of energy, happiness, love, and health.
Reading these books or any other, will help you make an informed decision, and to pursue the life and diet that you want, or that is best for you.
We live in a society in which the cheapest food and the most accessible is junk food. Most of them are full of chemicals and have little to no nutrients, but it's the one you can afford, or the one closest to your office, or school. That is why in 2023 people are sicker than ever. We are making the wrong choices when it comes to our food.
Our body needs quality nutrients to function properly. Why would you give it trash? When you put bad stuff into your body, you can instantly feel it. Sometimes you feel lethargic and tired. That's your body telling you something is off.
My journey
I started reading these books as a way for me to understand better what my body needs for fuel. What types of foods are better. What I shouldn't eat. I have found that is all about balance. We are not perfect. It's okay to make mistakes, learn from them and move on.
When I first started on this journey I was scared of failing. Sometimes I eat something that is not nourishing, but instead of feeling sorry for myself, I just move on. Next time I make the healthiest choice. I am not saying you need to nail this from day one, just learn and have fun in the process.
When you first start a healthier life, you need to be careful of your surroundings. For me, it means not having unhealthy food in my apartment. No processed cookies, or anything heavily processed, or with high fructose sugar. You get my point. Instead, I always have fruit at sight, available and ready to eat. This will help you stay on track. If you keep unhealthy food in your house the temptation to eat it might be hard.
Make the easiest choice, the healthiest – plant-based — choice.
These books will give you all the information you need to be well nourished, to help you thrive on your day-to-day nutrition. From scientific data to easy cooking recipes. They are a must in your library.
Make notes of stuff you find interesting, double-check facts, and highlight facts that you like. It's important to keep a journal so you can come back to the things you liked the most.
5 Best Plant Based Diet Books
1.- How not to die
In this book, Dr. Michael Greger, a nutrition expert, examines the fifteen top causes of premature death in America and explains how nutritional and lifestyle interventions can sometimes trump prescription pills and other pharmaceutical and surgical approaches to help prevent and reverse these diseases, freeing us to live healthier lives.
Switching to a whole-food, plant-based diet, has been repeatedly shown not just to prevent the disease but often stop it in its tracks.
This book will show you what to eat to help treat the top fifteen causes of death and also includes a checklist, of the twelve foods we should consume every day. This information is what we need to live a longer, healthier life.
2.- Fiber Fueled
Gastroenterologist Dr. Will Bulsiewicz, talks about the studies on the microbiome and makes it abundantly clear that elimination diets are in fact hazardous to our health. What studies clearly show is that gut health is the key to boosting our metabolism, balancing our hormones, and taming the inflammation that causes a host of diseases.
The scientifically proven way to fuel our guts is with dietary fiber from an abundant variety of colorful plants.
The good news is that our guts can be trained. Fiber-rich, real foods, fruits, vegetables, whole grains, seeds, nuts, and legumes, help you maintain your long-term health, promote weight loss, and allow you to thrive and feel great from the inside out.
This book comes with a 28-day jumpstart program with menus and more than 65 recipes. Fiber Fueled is the book to start building and repairing your gut for lifelong health.
3.- Superlife
In this book superfood hunter, Darin Olien teaches a new way of thinking about health and wellbeing by identifying 5 life forces: Quality Nutrition, Hydration, Detoxification, Oxygenation, and Alkalization. He talks about how to maintain and use these processes. Also, he tells us how we can keep a healthy weight, prevent diseases, and feel great. All of this is without any of the restrictive diet plans that never work in the long term.
Darin Olien has traveled all over the world exploring the health properties of foods that have sustained indigenous cultures for centuries. Putting his research into practice, he has created a unique and proven formula for maximizing our bodies' potential. He also includes a "How-to-eat" user's guide with a shopping list, advice on "what to throw away," a guide to creating a healthy, balanced diet plan, and advice on how to use supplements effectively.
Superlife is a comprehensive look at dieting and nutrition, a timeless and essential guide to maintaining the human body and maximizing its potential.
4.- The China Study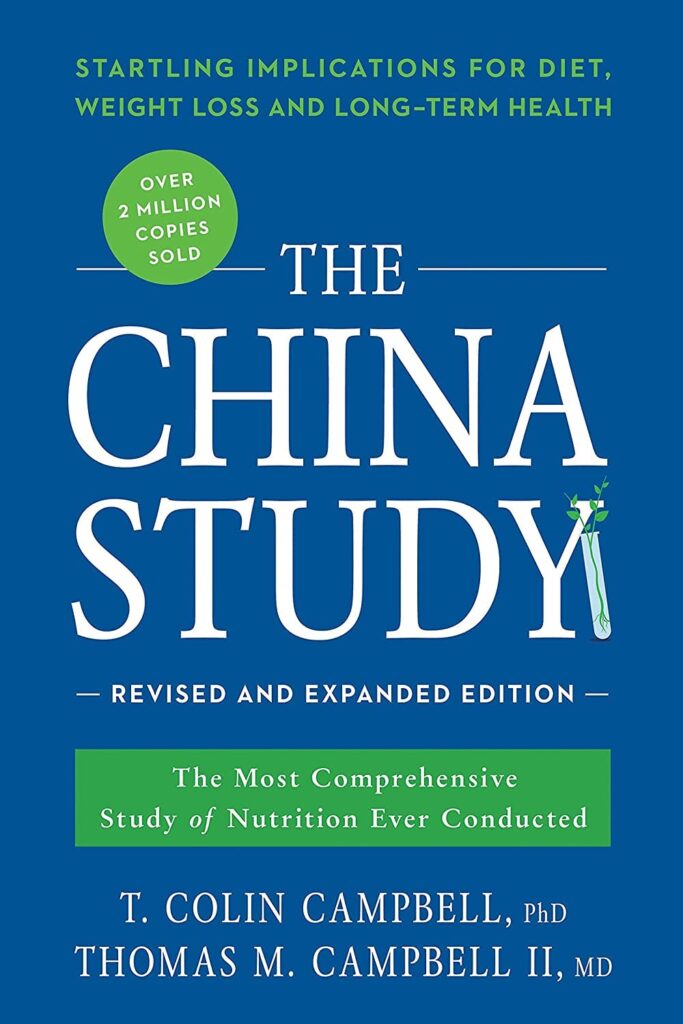 This is the most comprehensive study ever undertaken on the relationship between diet and the risk of developing disease. You can dramatically reduce your risk of cancer, heart disease, and diabetes just by changing your diet.
The findings show the dangers of a diet high in animal protein and the unparalleled health benefits of a whole-food, plant-based diet.
This book includes undeniable evidence of the power of a plant-based diet and how patients stand to benefit from a surging interest in plant-based nutrition.
The basic message is clear. The key to a long, healthy life lies in three things: breakfast, lunch, and dinner.
5.- Eating Animals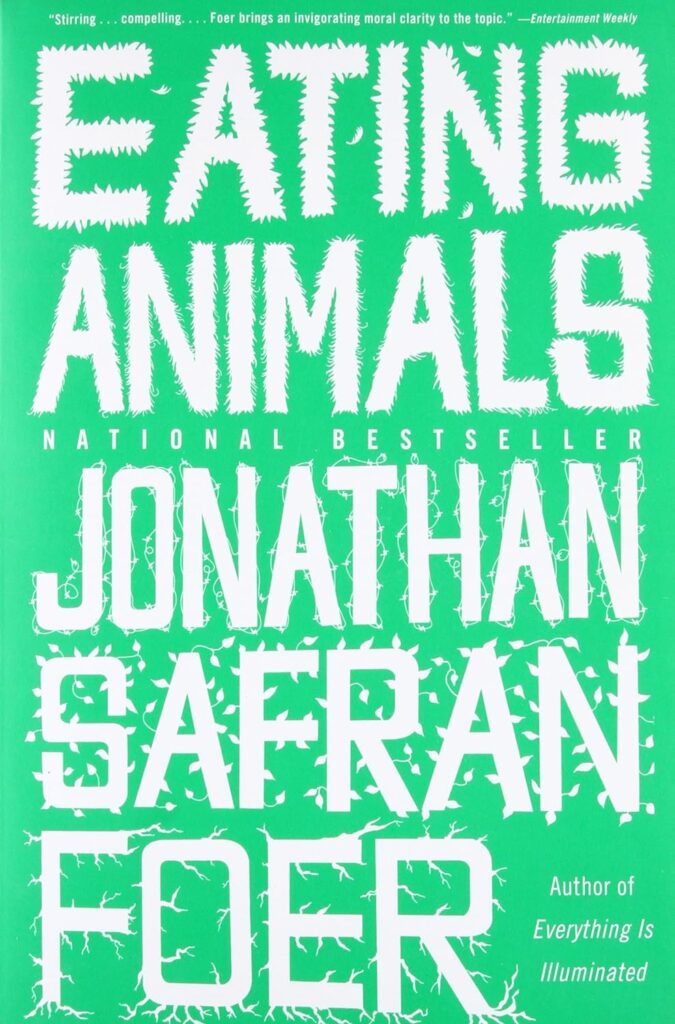 Eating Animals is a book that is a must-read for anyone who cares about building a more humane and healthy world.
Eating Animals is the groundbreaking moral examination of vegetarianism, farming, and the food we eat every day that inspired the documentary of the same name.
Jonathan Safran Foer spent much of his life going between carnivore and occasional vegetarian. For years he was content to live with uncertainty about his own dietary choices, but once he started a family, the moral dimensions of food became increasingly important.
Faced with the prospect of being unable to explain why we eat some animals and not others, Foer set out to explore the origins of many eating traditions and the fiction involved with creating them. Foer raises the unspoken question behind every fish we eat, every chicken we fry, and every burger we grill.
Conclusion
Being on a plant based diet for the past 4 years has changed my life for the better. I am feeling more energetic and healthier than ever before, in spite of being in my mid-30s. I can only hope this lifestyle works for you.
Trying something new can take time. Be patient. It's not a sprint but a marathon. You want to slowly incorporate new things. Otherwise, it becomes a lot. Most of the reason people quit on things is because they are desperate to see results, but they don't want to commit to anything for a certain period of time.
Remember to try everything, discard what doesn't work, and keep what you like.
this post showed you the 5 best plant based diet books.
YOU MAY ALSO LIKE