Hello friend! Welcome to my blog. In this post, I am going to talk about how to transition to a Plant-based diet for runners. Clearing –hopefully—most of your doubts and giving you some great advice on how to start preparing excellent and nourishing food for those hard-running sessions, or for your next race.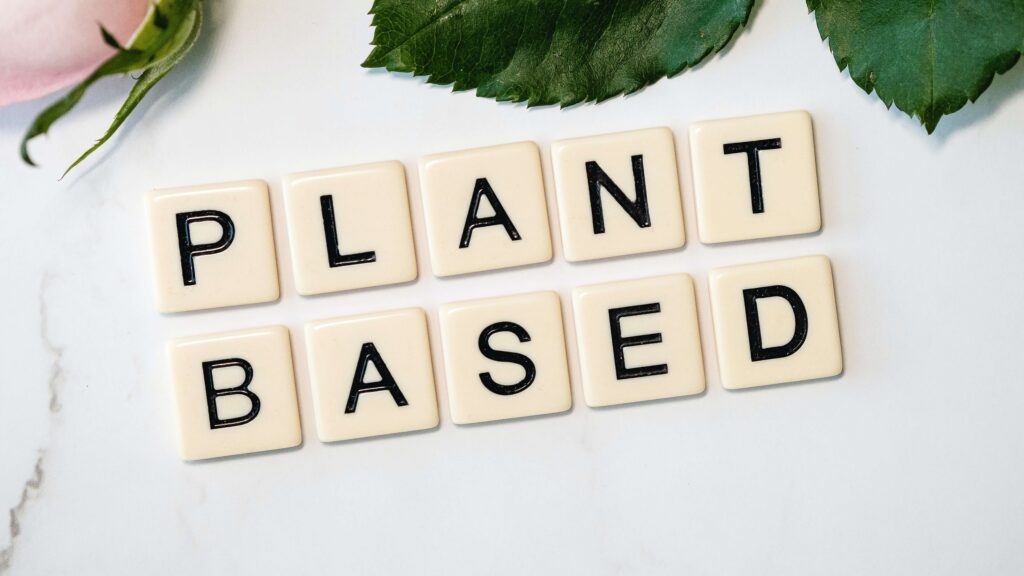 If you are not a runner, or even on a plant-based diet, don't panic, all the advice mentioned in this post is usable for any person looking to incorporate into a healthier lifestyle.
I am not a Doctor, you should do your own research and make an informed decision on how you want to go about your life. I am merely sharing with you what has worked for me and for many other people. I am not saying that eating meat is unhealthy, I am simply stating that a plant-based diet is excellent for you, for the environment, and safe for the animals.
A plant-based diet means that no animal products are consumed. Everything you eat must come out from plants. A lot of people worry that this way is not sustainable for athletes, however, the evidence is out there, and it shows that nowadays you can survive and thrive while on a plant-based diet.
There are many Olympian athletes, competing at the highest level, who have adopted this lifestyle many years ago. If they can do it, I am pretty sure we mortals can too.
My journey to a plant based diet
About 4 years ago, I went plant-based, and I have never felt better. I went all in and stopped eating any animal products from one day to the next one. While I am not going to recommend that you do this, I do encourage you to keep it simple, one day at a time. Incorporating new foods and ingredients so you can always have tasty meals.
In order to prove myself — and nobody else– that I am healthy, I have run a marathon and an ultra-marathon while being on a plant based diet. I am a very active person. Aside from being a runner, I also play baseball and tennis, do resistance training, and hiking.
Since going plant based many of my aches went away. I used to suffer a lot from stomach problems, pain, reflux, diarrhea, etc. But that's all in the past. I haven't taken a pill for my belly in more than 3 years.
It's a process, and everyone has their own. Enjoy it and have fun.
Plant based diet for runners (how do I transition)
I come from a family and culture that loves to eat meat, so naturally, it was very hard for me to transition to a plant based diet. I guess sometimes we try to attach to something because of the sense of belonging it gives us.
How do I transition to a plant based diet
Start slow
Use a Journal
Cook in advance
Read books
Find a community
Buy Tupperware
Get a blender/food processor
Read product labels carefully
Make a lot of smoothies
Eat more frequently/bigger portions
Start slow: It's important to slowly start incorporating plant-based meals. Slow and steady wins the race. Start eating plant-based 2 or 3 days a week. If that is too hard, start with one. When you are used to this and you feel better, try incorporating more days.
Start with a couple of dishes for breakfast, lunch, and dinner. This will help you start getting the hold of the cooking and get those dishes right, before moving on.
Use a Journal: I highly recommend runners write down what they eat the night before a run, and how they feel during, and afterward. Write down everything you eat, at least in the beginning, a couple of months will help you keep track of your running progress.
Chances are that you are going to forget how you felt during a run, and what you ate before, during, and after said race. A great way to document your journey and see what works and doesn't is by keeping track.
Write down in a journal, the date and what you ate, the type of training you did, and how did you feel during, and afterward. You can also add how you felt the next day.
We tend to forget how we feel and then try to make up excuses for our performance.
Sometimes you will be in a rush, or you might be starving, and then you will forget how to prepare a dish, Write your meals down in a journal and the ingredients. Keep it handy!
Cook in advance: The disadvantage of this lifestyle is that it's harder to find plant based food on the streets. Cooking is an essential part of it. Dedicate some hours of a day –I suggest Saturday or Sunday— to cook some foods, and then storing them in the fridge.
Some meals you can make in bigger quantities so you can store some for later. Plant based food tends to last longer stored in the fridge compared to meat.
Read books: There are many books that talk about a plant based diet in a fun and easy way to comprehend. Reading books will help you get knowledge on what you are doing, and help you understand the facts behind this lifestyle.
If you can, buy a recipe book. Sometimes you will feel stuck with your recipes, a good book can help you renew your menu.
Find a community: It's important to feel supported in everything you do in life. This is no different. I recommend going to your local plant based or vegan restaurant, mostly the customers are very friendly and you can start a conversation there. The staff of these businesses are very friendly too, and they are eager to welcome you to this new lifestyle.
If going out is not for you, many books have a Facebook page where you can join and ask questions. Look on Instagram or Twitter. Don't be shy.
Sometimes family and friends are a bit judgemental about this decision to stop eating meat, so thread lightly. If you have any friends or acquaintances that are vegans or eat a plant based diet, reach out to them.
Buy Tupperware: You are going to be cooking more. It's important to store your food in your fridge, or freezer and available when needed.
A big benefit of these containers is that you can take them with you, and you can eat in your car before or after your training.
Read labels carefully: Many products have a lot of ingredients, many of which I can't even pronounce. Stay clear of these products. Choose and buy the ones that have very few ingredients, and that are natural. Don't put chemicals into your body. Remember that you want to eat food that nourishes and fuels your body.
Get a good blender or food processor: You will be making a lot of smoothies. Don't waste a lot of time waiting for your low-quality blender to break ice cubes or frozen fruit. It might be expensive, but a good blender will last years, and save you a lot of trouble.
When and how to fuel my runs
Before Running
This meal is very important, it will give you the energy your body needs for that long run or training. It's not the same fueling up for a 25-minute easy run than to fuel up for an hour-and-a-half long run. Depending on the distance or the intensity you are going to be running, you should eat appropriately. I have found out that I do better when I eat at least an hour and a half before my long run. I feel lighter and with more energy.
I usually eat oatmeal porridge before my long runs. Oats are a great and very complete breakfast. Try to eat it at least an hour and a half before your run. Two hours to be on the safe side. Then right before I start running, I eat a banana, or a date, or a homemade energy pudding. A breakfast smoothie can work perfectly too if you have a long run ahead of you.
For shorter runs, try some fruit, dates, or peanut butter toast with banana and agave syrup, or some pancakes (cooked the night before).
Hydration Is also key. Don't forget to drink water. I put a pinch of salt in my glass for the minerals.
In order for your body to process your food, and to not feel bad during your run, try eating an hour and a half to two hours before your run. This is merely a suggestion. Try and find out what's best for you.
During Running
Most of your runs can be done without eating or drinking. However, sometimes you have a hard workout or long run, or the weather is warm, and might want to plan ahead.
I don't like to carry water or anything on my hand while I am running. If you are a person who needs to be drinking water constantly, I highly recommend you buy a running belt with a water pouch.
I always carry a plant based Gel with me, or a couple of dates. Sometimes when I'm going to the trails, I make a very nutritious homemade gel.
It's important to know that drinking water and eating during running, apart from giving you a momentum boost, will help you feel better afterward, and recover faster.
After Running
You must replenish your body by eating healthy food. It will help you recover faster and reduce soreness. Ideally, eat a nutrient-dense meal within 30 minutes to an hour after finishing your run.
If you are running far from home, bring a meal with you and leave it in your car. If you don't have a car, have the food ready in your home for when coming back. Cooking while tired is no fun.
Conclusion
A plant based diet for runners has been proven effective for many years now. There's no reason why you shouldn't try this lifestyle. Reach out to your doctor and tell them about this. Be safe and go slow.
Adopting a plant based diet might be scary, mostly because of social pressure and because it can get frustrating when planning ahead for your meals. Just remember why you are doing this, and that everything takes time. You will be feeling great in no time.
Being a plant based runner is awesome. I have been running for almost two years now and I have had no problem, on the contrary, I feel better than I used to. I have no inflammation from foods and I have lost weight.
A very important thing to keep in mind, is that plants are very nutrient-dense, however are low on calories, compared to meat. You must eat a bit more to make sure you are getting enough calories to fuel your runs. Listen to your body and have fun while running.
In this post, you read about a plant based diet for runners and how to transition
YOU MAY ALSO LIKE